Pain-Free Dentist in Columbus & Westerville, OH
We know that for many people the idea of going to the dentist is anything but a walk in the park. Whether you've had a negative experience in the past or you have a low threshold for pain, there are many reasons that people associate negative thoughts with going to the dentist. But here at Oak Creek Dental Care we don't think any dental experience should have to be this way. We offer compassionate care and a gentle touch that ensures that every patient gets the proper pain-free dental care they need to maintain a healthy smile without all the stress.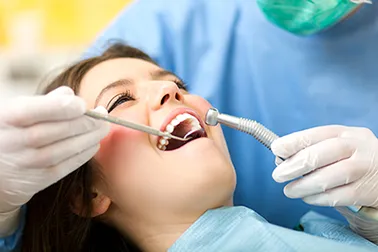 Dentistry gets a bad rap some times and everyone from children to adults can experience phobias surrounding visiting the dentist, but we want to change the way people view their dental experience. When you come into our office you will always be treated with the utmost respect and kindness. Our whole staff is ready and happy to work with you to meet your needs.
We also understand that when dealing with a cavity, gum disease or other issue that you can feel rather anxious about the situation. Our goal is to sit down with you and discuss your treatment options and costs with you so that you are never blindsided or confused about the care you are receiving. We believe that patients should be fully informed and educated on their own dental health. By taking the time out to truly go through your treatment options we ensure that you get the results you want in a comfortable setting that makes you feel at ease.
We also stay abreast on all the latest and greatest technologies, treatments and techniques available so that patients get a comfortable, easy experience every time with an outcome they can be proud of. We pride ourselves on providing the very best dentistry we possibly can and we hope you will agree.
We can also provide our anxious patients with sedation dentistry to help reduce the stress and make their dental treatment exponentially easier. If you want to find out how sedation dentistry could help make your next visit easier on you then don't hesitate to ask us. We are here to make sure that you always get the dental care you deserve time after time.
Are You Looking For A Pain-Free Dentist In The Columbus/Westerville, OH Area? We Can Help! Call Oak Creek Dental Care At (614) 882-5525 Today!