Dentist in Columbus, OH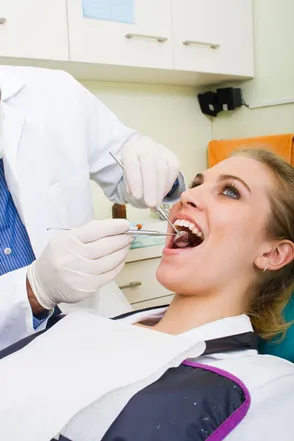 We understand the importance of being able to have medical and dental care at the tip of your fingers. While virtual visits to the dentists aren't quite a possibility, the next best thing is finding a dentist that's conveniently close to home so you never have to travel far. Dr. Segnini, Dr. Latta, and the dental team at Oak Creek Dental Associates have been providing patients of all ages with comprehensive and customized dental care right here at their centrally located practice in Columbus, OH. Now, there's no excuse not to see a dentist for the care your smile deserves.
Proudly Serving Columbus, OH
We've been exceeding expectations and making our patients here in Columbus and Westerville, OH, smile for many years. We believe a friendly and gentle approach to dentistry is the best way to care for our patients. Whether you are looking for a dentist for yourself or the whole family, our team is ready to welcome you to our Columbus, OH, office.
Get Preventive Dental Care When You Need It
When you have a dentist that you know and trust, it also makes it easier to keep up with routine dental cleanings and checkups, which are critical for healthy teeth and gums. We work with you and your schedule to make sure that you are always able to see a dentist when you need to. By getting the preventive dental care you need now you also prevent needing to come into our practice for treatment in the future. Of course, we also provide a wide range of dental treatments to restore both functionality and appearance.
Treat Emergencies Right Away
Another reason to have a local dentist that you turn to regularly for care is that you also know where to turn when a dental emergency occurs. The last thing you want to do is have to do a google search for a nearby dentist that can treat your tooth pain, cracked tooth, or knocked-out tooth. Here at Oak Creek Dental Associates, we can quickly and efficiently treat all of your dental emergencies. We already know the stress you're under when dealing with these problems. Finding an emergency dentist on top of it shouldn't be one of them.
We know that nothing is more important than finding a local dentist that you know and trust.
Are You Looking For A Columbus, OH Dentist? Call Oak Creek Dental Care At (614) 882-5525 Today For Quality Dental Care!